Only about 30% of individual shareholders' shares are voted. We understand, too many investors believe their vote doesn't make a difference. After all, only 14% of U.S. households own individual stocks directly.
Turns out, 14% is bigger than it seems.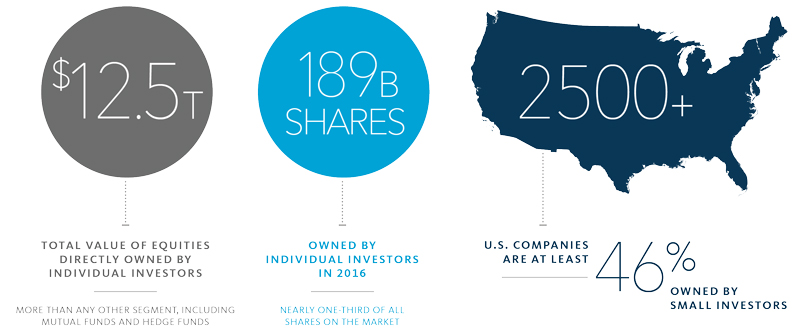 The math is clear. If everyone votes their shares 100% of the time, individual investors could hold tremendous sway over corporate governance and the investment strategy of their mutual fund holdings.
Participate
You can join millions of other investors encouraging corporations to enact socially and ecologically responsible business practices.
According to the 2019 ProxyPulse report, environmental, social and governance (ESG) issues like climate change and board diversity were key topics of interest for investors.
Take Action
Consider attending an annual or special meeting in person—or virtually (if available). At meetings you can ask questions and learn about the companies you invest in. Then, make your voice heard on critical structural changes such as board elections, investment advisory changes, reorganizations, fund expenses, and more.
Be a part of shaping tomorrow by exercising your proxy vote today!